I finished a small postcard sized art quilt and am quite happy with the results.
I first showed you Happy Hippo
here
.
Next, I added the lettering with embroidery by hand and then set off to add batting and pebble quilt the 'ground.'
And then a border.
And then it still felt as though it needed something. Do you see the little change here?
Yes, a silly purple pebble.
Delightfully silly.
And here is the final piece. It measures 4x6. And I had so much fun making it!!
I am joining in on the fun over at Fabric Tuesday!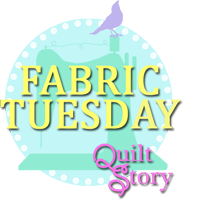 And lastly, puppy pictures --
best way to start the week!!
Here is Sammy on a recent car trip. And no, I wasn't driving and taking photos. She has been a good puppy passenger so far!!